Buying Your Home For The Best Price
When you are considering buying a home, envision your life as you would like it to be in the next six months to a year. What do you see? What does that future look like?
Maybe you need more information before you can accurately envision your future...how much mortgage will you qualify for, as an example, or maybe your decision hinges on other things happening in a certain sequence. I am here to be your real estate information resource centre...not to rush you into making a rash decision.
I will not pressure you in any way; however, don't misinterpret this lack of pressure as a lack of interest on my part. I genuinely care about my clients' needs and my level of personal involvement will increase when you require it...as you become ready to make your purchase!
You will get periodic phone calls from myself or my staff inquiring "How is it going?" or "How can we help you?" We are in the real estate business for the long term. We will always give you superior service because we want you to be a lifetime client...not just a client for one transaction. Once you see that difference, you won't ever want to talk to another realtor.
I'm excited about working with you and assisting you in meeting all of your real estate needs. That's the enjoyable part of this business for me.
Meet My Associate Gary Becker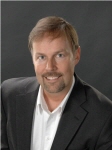 Gary Becker is my trusted associate here at Steve Klassen Real Estate, serving as my Buyer's Agent. He has over twenty years of award winning experience serving clients in the Fraser Valley. His knowlege of the Fraser Valley Real Estate Market and unique ability to connect with people make him a huge asset to my business.
Ready to Start Your Search for Your New Home?
If you are ready to begin the search for your new home, give me a call at the office or fill out my Contact Me page.