About Me
My approach to real estate is different than most in that I believe real estate is not about properties, but rather about people. I see myself as being in the business of helping families achieve their real estate goals. I'm confident I can help you achieve your real estate goals and dreams!
Buyers and Sellers deserve the highest level of service possible. That is why every Buyer and Seller should demand the following from their Realtor:
Education
Bachelor of Commerce degree from the University of British Columbia with a specialization in Urban Land Economics

Associate Broker designation

Dedicated to continuing education in the areas of real estate, real estate law, and other real estate and business-related issues
Experience as a Residential Construction Manager overseeing the building of residential homes; co-ordinating sub-trades and making sure costs were within budget
26 years in the real estate business

Over 1,290 career transactions

Recognition as a "Medallion Club" Realtor whose production ranks in the top 1% of all Realtors in the Fraser Valley

Recognition as a member of the RE/MAX Titan's Club, the esteemed RE/MAX Hall of Fame, and recipient of the RE/MAX Lifetime Achievement Award
Active listening, idea clarification, objection handling, presenting options, and working with my clients to reach their real estate goals
Actively marketing my listings on multiple websites and employing effective social media strategies

Efficient use of technology to stay in touch with my clients to return calls, texts and emails in a timely manner
Fulfilling promises, keeping accurate records of conversations and communications, and making it a priority to be on time for appointments

Applying the rules and regulations of my profession without compromise

Commitment to truthfulness and honesty
Successfully interacting with people within my sphere of influence

Finding and increasing my base of clients through various promotional strategies

Historic percentage of business from referrals, repeat business, and "sphere of influence" is over 80%
Using a systematic approach to real estate transactions ensures that I do what I say I will do and that your goals are met

Achieved through the proper application of communication with the help of technology, accuracy with knowledge, networking, and work ethic

Employing capable staff who maintain my systems so that I can spend more time with my clients
I am a Real Estate Consultant, not a salesperson

Active listening, presentation of options, and leading towards goals
I depend on your repeat business and referrals

Because my current and past clients send me my future clients, your complete satisfaction and subsequent referrals are the basis of my future business

Only when you receive the highest level of service will you feel comfortable referring your family, friends, and work associates to me

Building strong, lifelong relationships one client at a time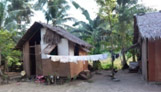 What I Care About


In April 2006, my wife Cindy and I adopted our daughter, Mireya, from the Philippines. Since first meeting Mireya in her orphanage in the city of Bacolod, it has become a Klassen family desire to help the under-resourced people in the Philippines.
Our family became involved with a ministry called Hope For the Island that serves the impoverished, orphaned, widowed, sick, and uneducated. We have made several trips to the Philippines with the kids to work with Hope for the Island. In addition, we have made additional trips to welcome two more children to our family; Nicole, and most recently, Andy! This made the total number of kids in the Klassen clan six!
The Klassens are key financial supporters of Hope For the Island, and Steve now serves on the Board of Hope for the Island Ministries.